Loot 2017 - MADMuseum
Editor Mari Elliot
April 4-8, 2017
Architectural Digest Design Show
March 17-20, 2016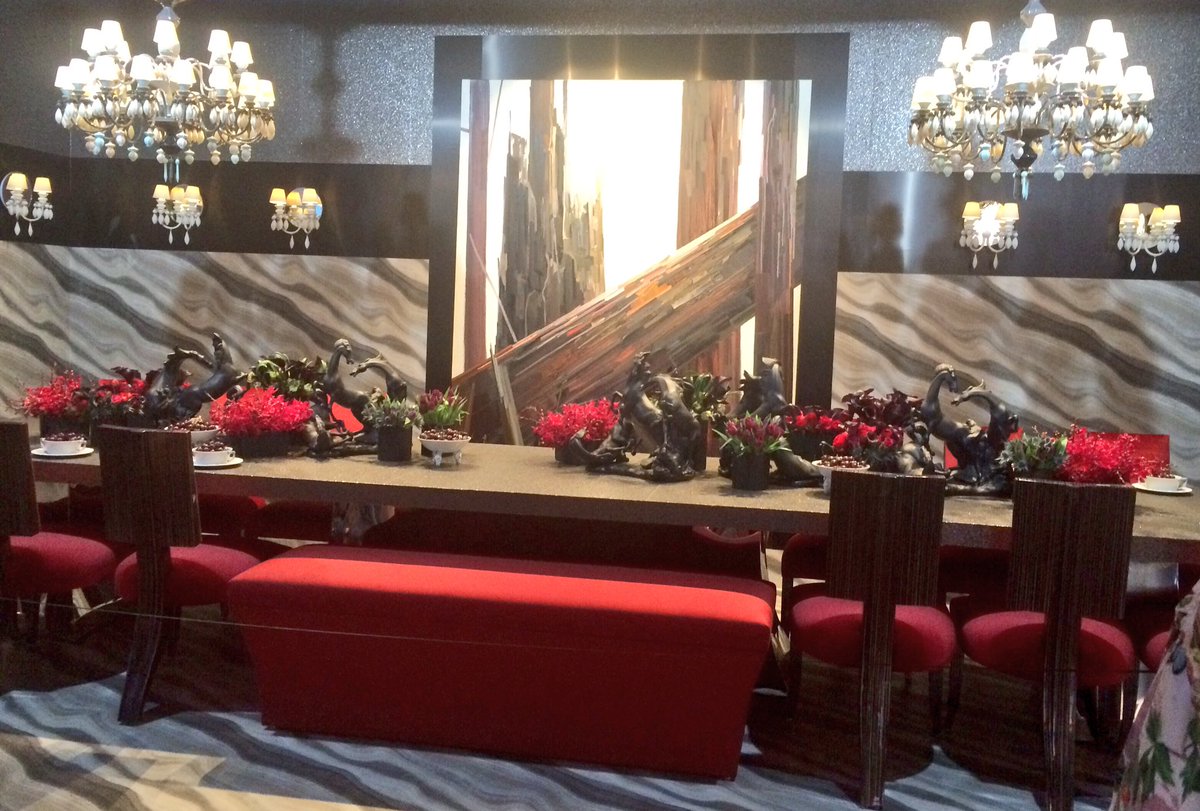 Darrin Varden vignette with Llardo, Stark Carpet, Artistic Frame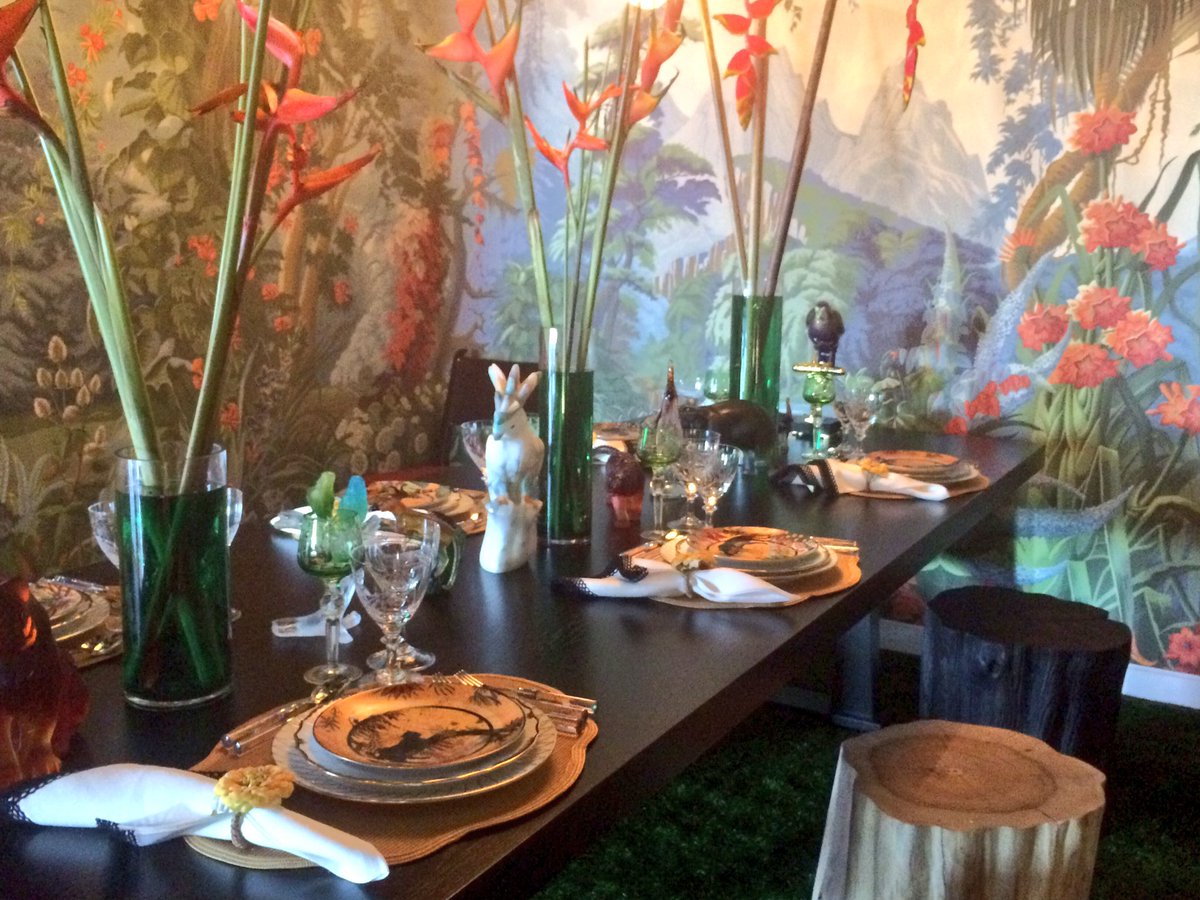 Sasha Bikoff with Liaigre and Luxe Magazine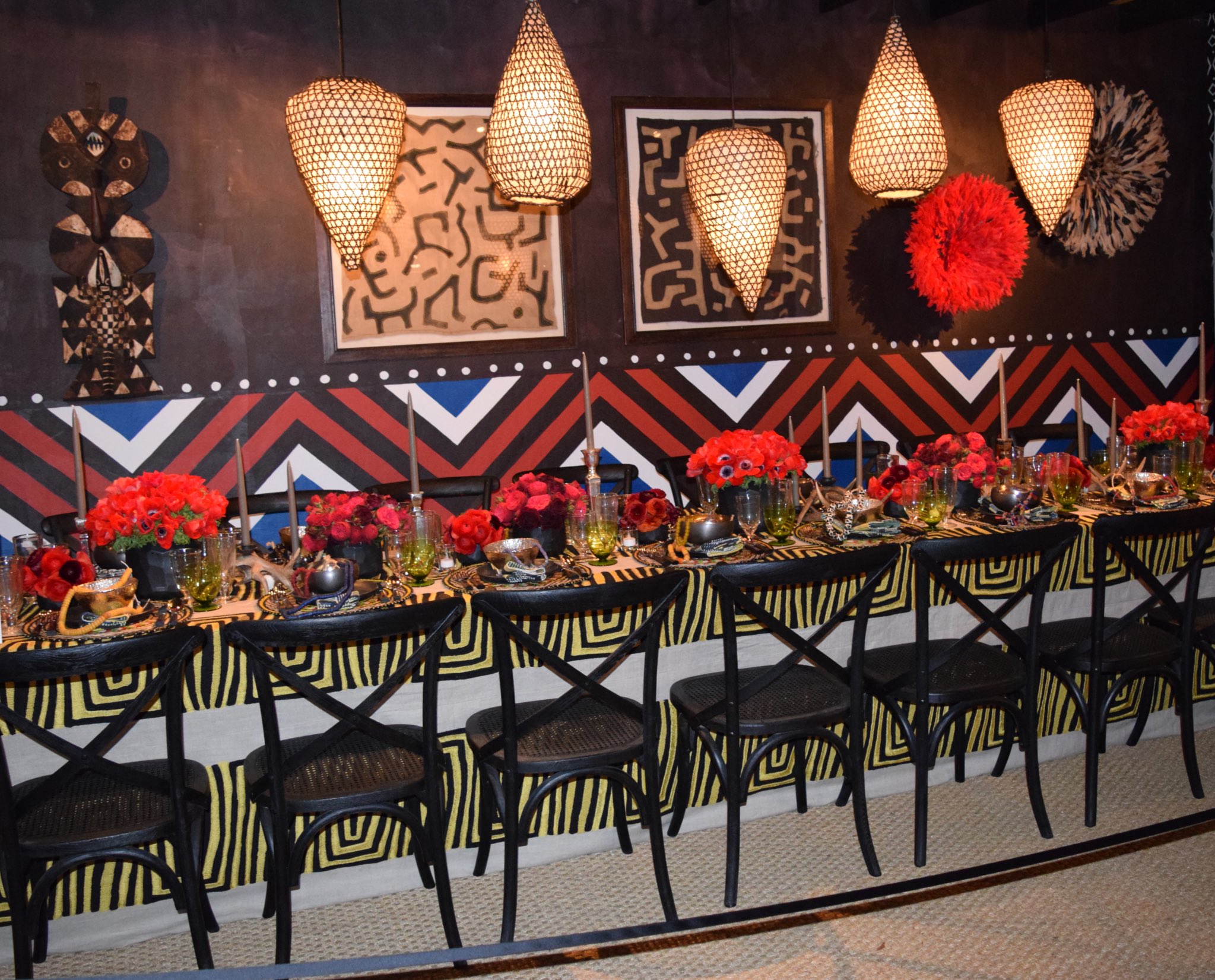 Dramatic beauty at the Architectural Digest vignette
2 retweets5 lik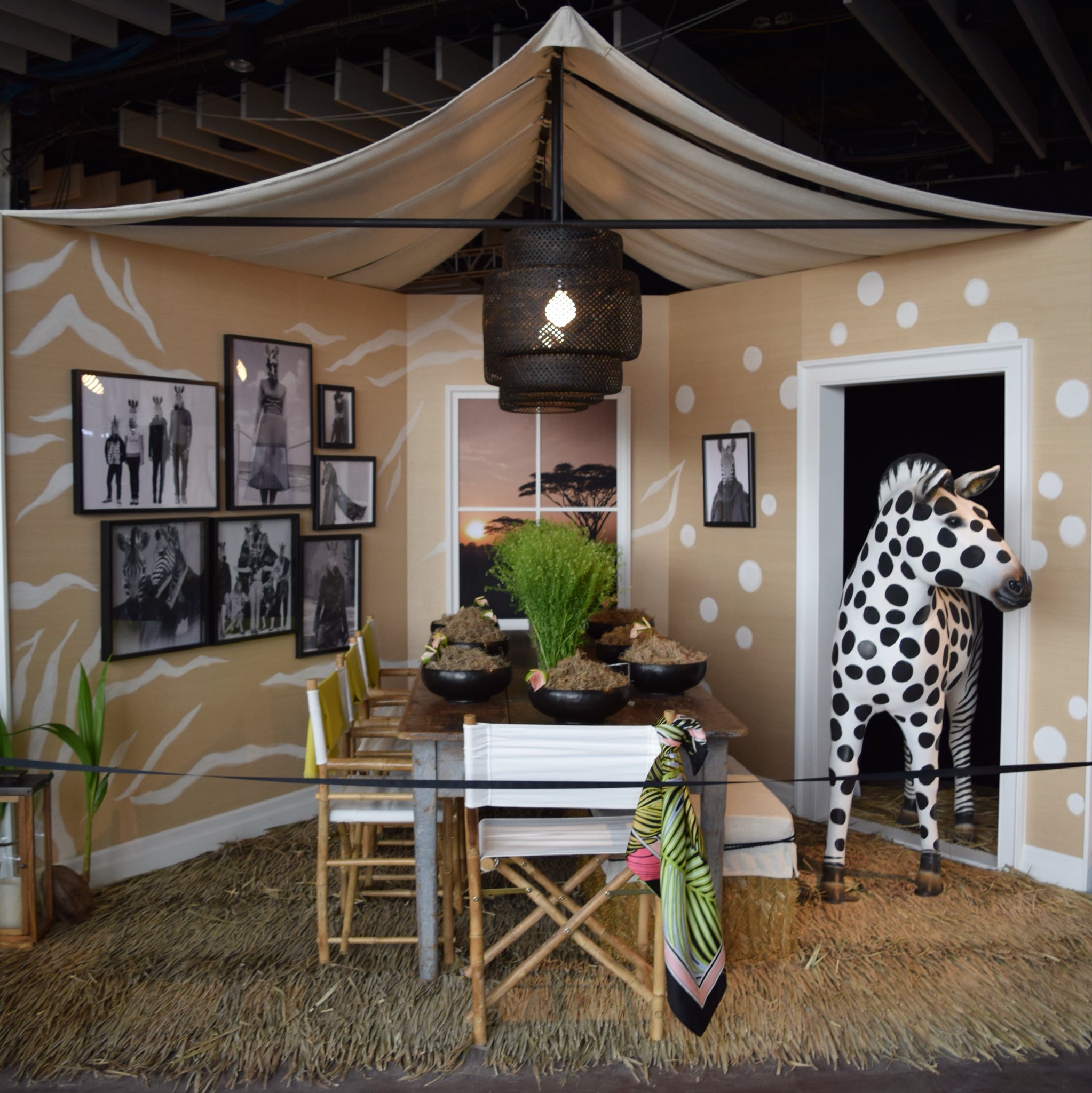 Echo Design Group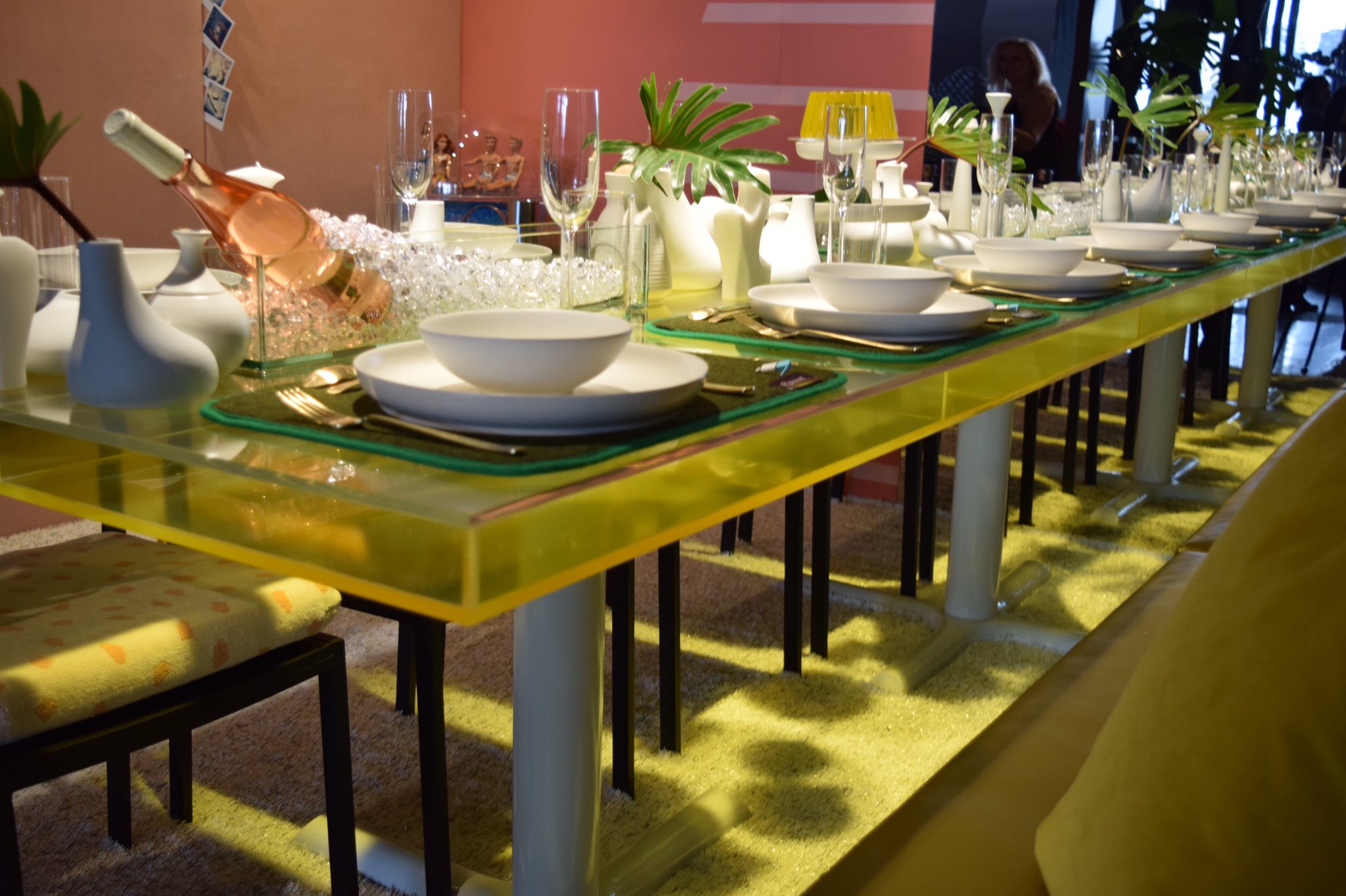 ICrave collaborates with Design Within Reach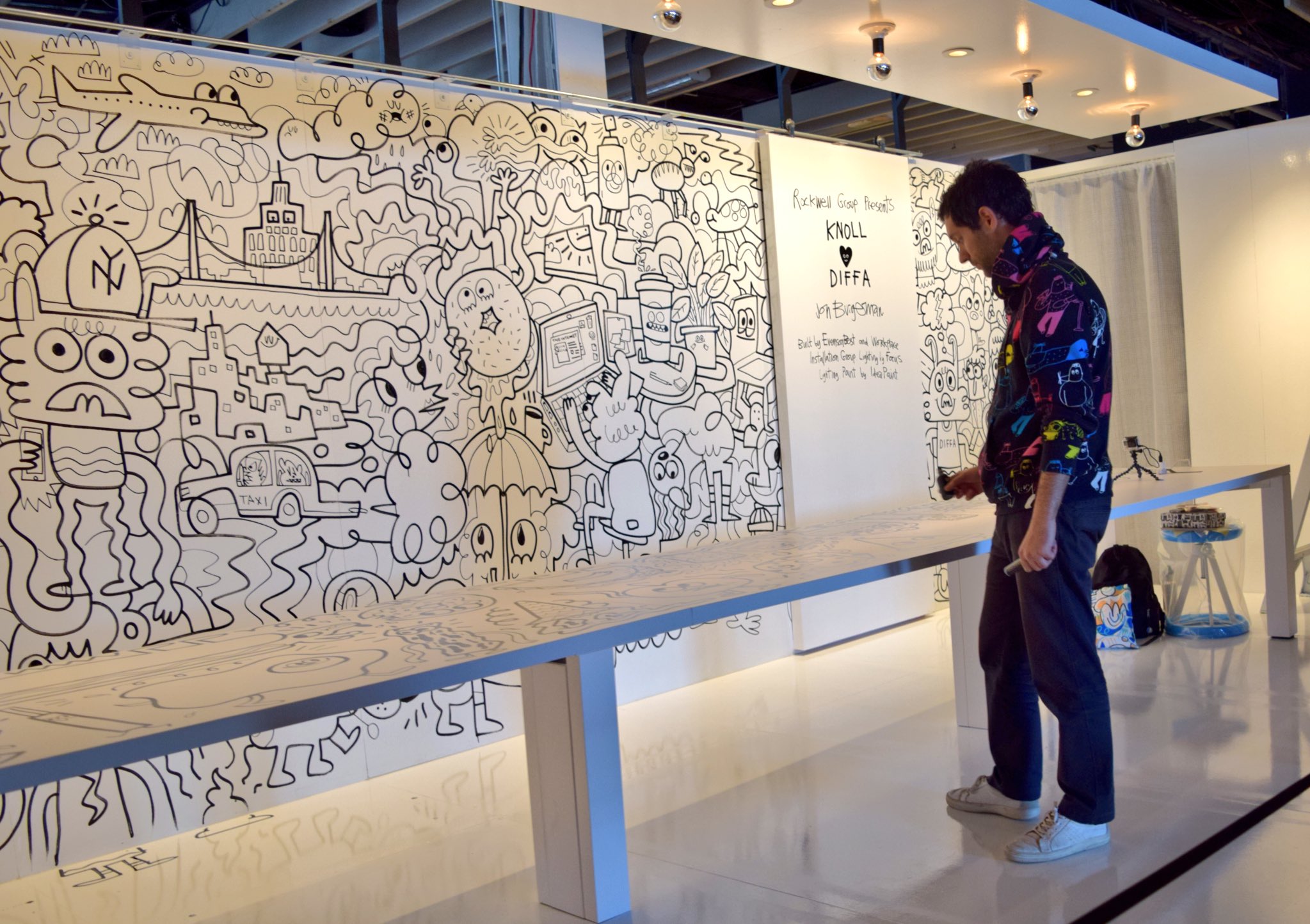 Jon Burgerman drawing at the Knoll Inc vignette with IdeaPaint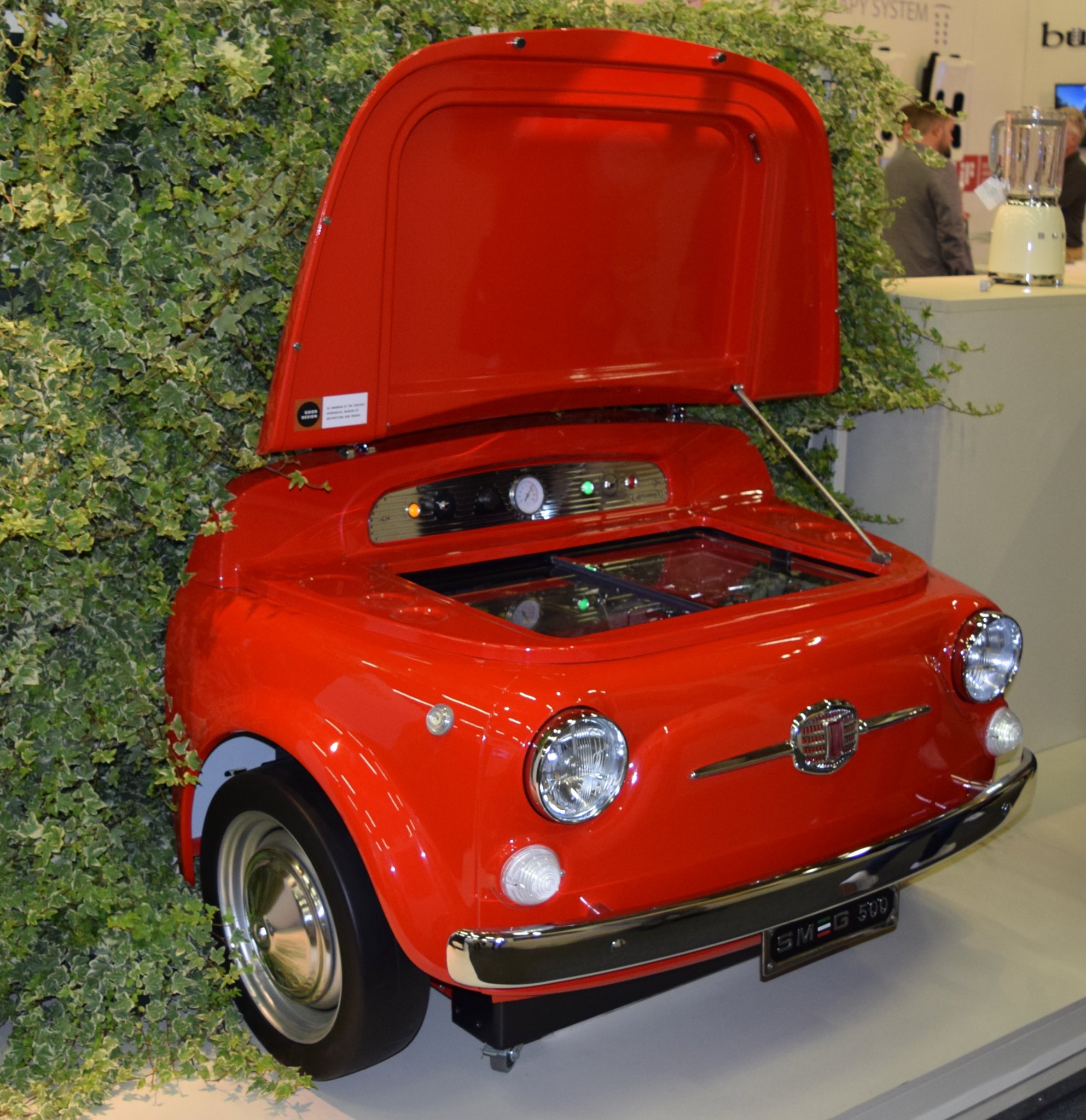 Smeg cooler made from an old Fiat 500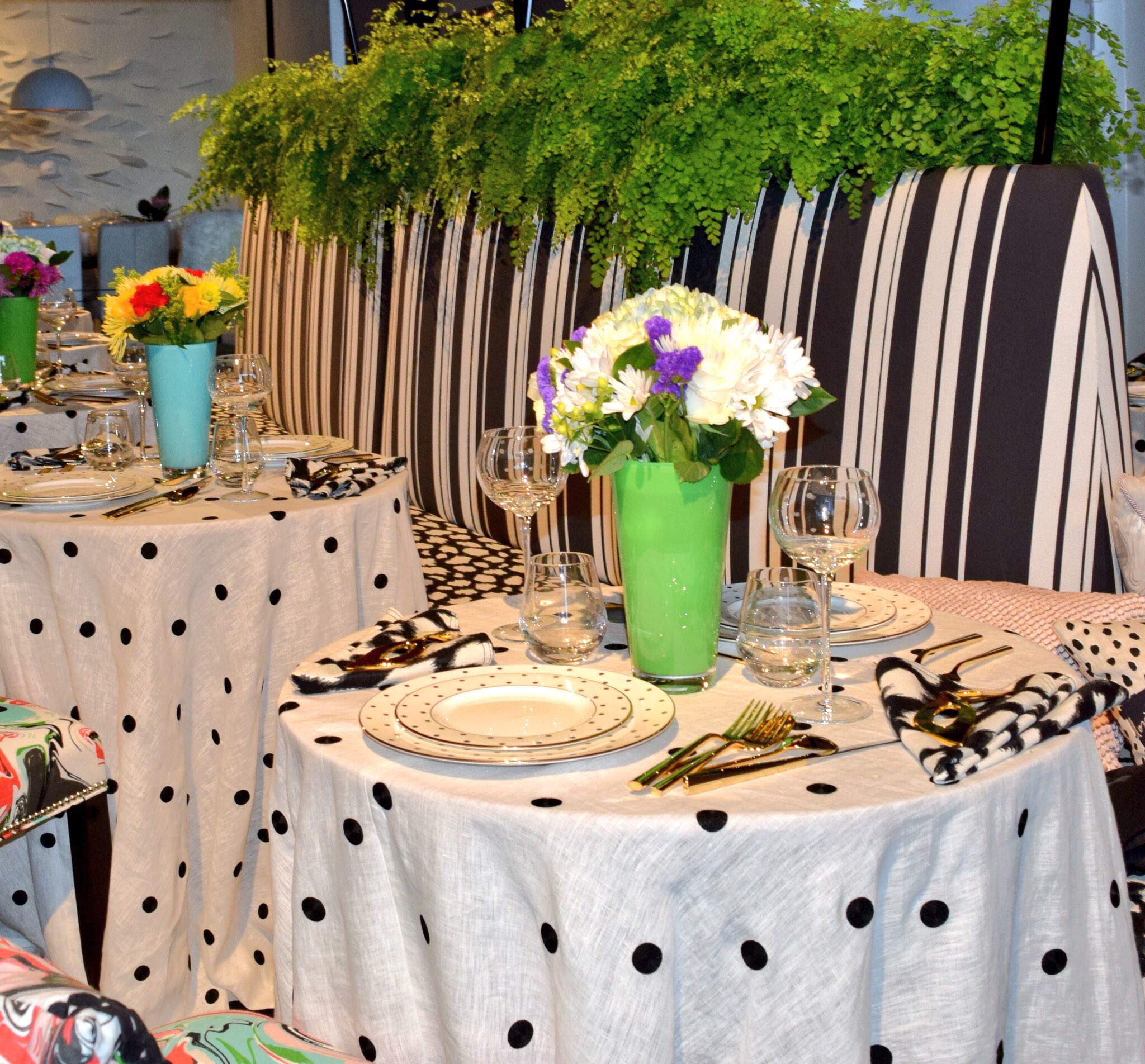 Pretty installation by Kate Spade NY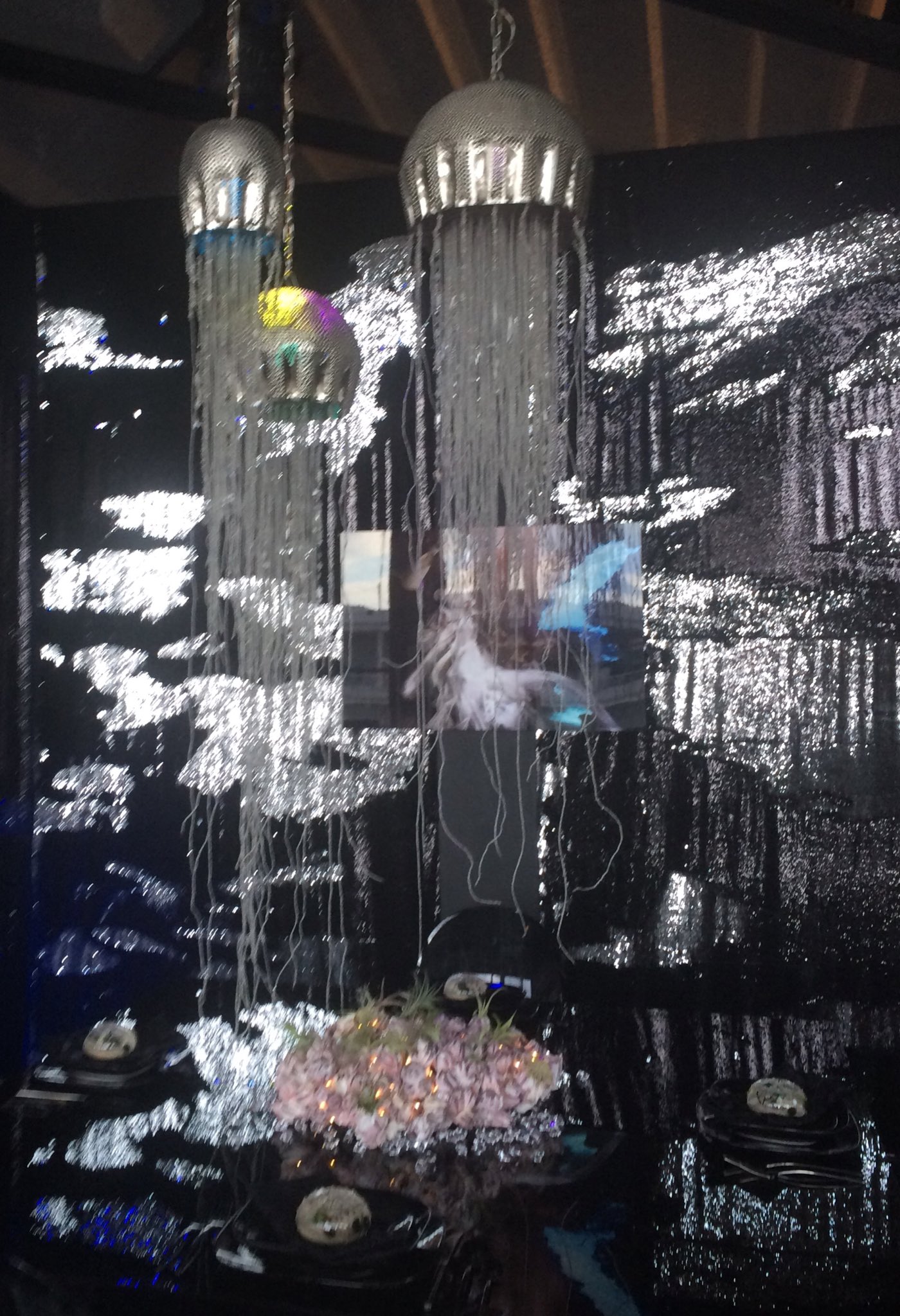 Interiors shines by NYDesignGuy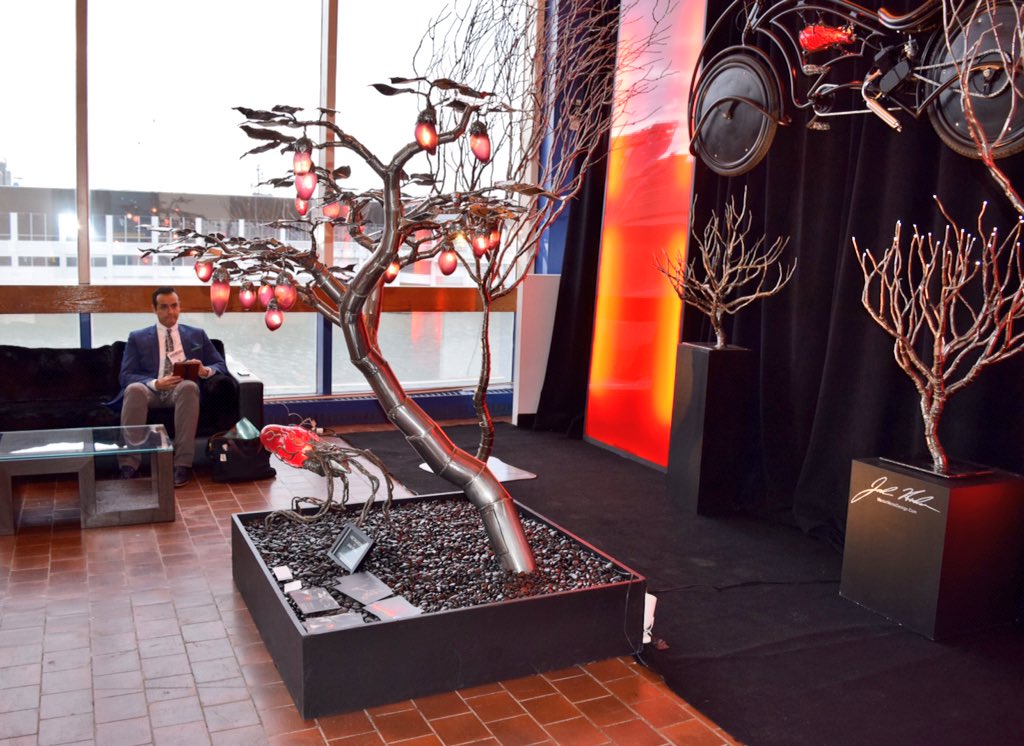 Metal work by Josh Hadar
Design on a Dime Benefit
April 23, 2015
George Oliphant, Evette Rios and Bevy Smith
AD Home Design ShowMarch 19-22, 2015 Celebrate design with an endless array of magnificent luxury furnishings.Trends, classics and contemporary styles at the 14th annual Architectural Home Design show, the place to go for fabulous furniture, lighting, accessories, art and kitchen, bath products for both indoor and outdoor living.Seminars and lectures hosted by Architectural Digest and New York Times with daily events including culinary demonstrations, book signings and cocktail receptions.
Kim Lewis Designs for Big Chill Kitchen
Echo Design Group
Vittorio Bertazonni Smeg CEO
Elyse Graham
Elyse Graham
Amy Genser, media artist
Holiday House NY
November 19, 2014
Festive opening night gala at the Academy Mansion benefiting the Breast Cancer Research Foundation and highlighting the work of top interior designers, one being the designer Dee Dee Eustace Taylor, a principal of Taylor Hannah Architect of Toronto and New York. Eustace designed the Grand Entry Foyer in collaboration with ABC Carpet and Home. Several other notable interior designers supported the cause including Amy Lau's collaboration with Baccarat, Rachel Laxer, Matthew Patrick Smyth, Laura Krey,Gary McBournie and Dineen Achitecture + Design all Dering Hall members.
Amy Lau Design - Baccarat
Dee Dee Eustace Taylor
Dwell On Design
October 9-11,2014
Commercial designers, architects, city planners and scholars join together to share new ideas, projects and innovations in areas such as travel, hospitality,office spaces, public spaces and urban infrastructures. Private and public areas, bridges, esplanades, rooftops, skyliines and work cultures are all examined and explored.
Collective Design Fair May 8-11, 2014
Moynihan Station
Steven Learner
R Gallery Hostler Burrows
Gallery Seomi Gallery Seomi
Steen Ipsen - Tied Up 35 at J.Luhmann Magen H Gallery
Todd Merrill Gallery
Outsider Art Fair - May 8-11, 2014
Uma Lancha Cabina by Alcides Pereira Dos Santos
Oakley Girls by Rebecca Shapiro Embroidery on Muslin
One Drunken Night by Max Garcia
La Maja in Reggaicalze by Giovanni Galli
Cavin Morris Gallery
AD Home Design Show Pier 94
Dining by Design Calvin Klein
Flexform by Soren Rose Sponcer for Manhattan Magazine
IA Architects & Teknion Studio
What's the Matter?
"An Investigation in Materials and Processes"
Interview with Kulapat Yantrasast
Design Pairings: Collective 2 Design Fair
New York architect Steven Learner founder of the newest New York design show the Collective 2 Design Fair has made his mark and is getting ready for his next show. After the inaugural show last May, Steven has chosen Skylight Moyinhan Station for the next fair scheduled for May 8-11, 2014. Merging new artist and designers with the 20th Century designs, the Collective 2 is a welcome addition to the New York fair calendar.
Steven Learner chose Moynihan Station for its industrial contrast, great lighting and fantastic location. The proximity of this new location is a transportation hub, a place to discover and connect with design in New York City. A must see experience for the locals and visitors. The Skylight Moynihan Station is located in the historic James A. Farley Post Office on West 33rd Street in Manhattan.
Engaging visitors with tours, lectures and connecting with cultural partners such as the Smithsonian, Cooper Hewitt, National Design Museum. The fair will give the community the opportunity to interact with design in an atmosphere the emphasizes designing space and creating structure within ones own unique environment.
Travels and architecture are Steven's main inspiration, during the planning stages, he draws from both. Mixing the contemporary with historical elements creating a new modern space. As a collective, the group shapes the show by bringing together a diverse selection of international galleries featured side by side with the local New York galleries making a synergy that is very New York.
Galleries such as R & Company Mondo Cane, Volume Gallery, Todd Merrill, Christina Grajales Gallery and many more. International galleries include Southern Guild from Johannesburg, Modernity from Sweden and Jousse from France.
Steven Learner sees the continuation of design trends that include hand crafted materials along with 3d printing designs. Young talent is developing designs in 3d then completing and finishing by hand as a popular movement.
Collective 2 Design Fair expands your point of view to the next level. Perfect for the new comer and the seasoned collector.
Check out www.collectivedesignfair.com for updates.
Steve Learner, Founder and Creative Director
of Collective, Photo by Perry Hagopian. Courtesy of Collective Design Fair New York
Skylight at Moynihan Station, Courtesy of Skylight at Moynihan Station